Winner - Rally di Sardegna 2008
Latest news
24 June 2008

The big champion Sibl Radoslav talked about the race
20 June 2008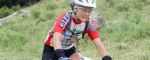 Impressions and emotions of a strong biker, simple mannered but at the same time kindly and cheerful.
13 June 2008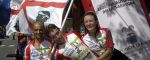 Cla Gonone (Nuoro Country) Sibl Radoslav, champion from Czech Republic and best favourite since the beginning, has won the first edition of the Sardinia Mountainbike Rally that ended today at Cala Gonone after five stages on Baronia and Barbagia mountains in Nuoro county.
Visit the Virtual Race section to be always up-to-date with stage results, times and standings!