Winner - Rally di Sardegna 2009
Stage winner

Latest news
21 May 2011

La Giunta regionale ha deciso di destinare 2 milioni di euro al progetto "Bonus Sardo Vacanza", un rimborso delle spese di viaggio rivolto ai cittadini dell'Unione Europea che utilizzeranno il trasporto navale per visitare la Sardegna.
13 April 2011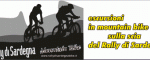 Vieni in Sardegna nella nostra natura ricca e rigogliosa a respirare il profumo del mirto e delle nostre piante selvatiche e dopo la fantastica escursione vieni a riposare sotto l'ombra dell'ulivo secolare.
29 March 2011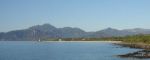 The hotels listed below offer you preferential prices for the families of the athletes who plan to spend the whole week of the Rally di Sardegna Bike
Visit the Virtual Race section to be always up-to-date with stage results, times and standings!