Winner - Rally di Sardegna 2009

Latest news
15 June 2013

The thirty-three Bartolome Masanet BISELLACH won the sixth edition of the Rally of Sardinia Bike. After his second place last year, the Mallorcan centered on dominating the overall success from day one. In the first three stages he has been able to build the right edge.
14 June 2013
In the penultimate stage, Arnau Masferrer suffers 2 punctures and goes from 2nd to 5th position overall.
13 June 2013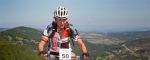 The first 5 riders finish with minimum gaps: Arnau Masferrer Selva wins today, but he doesn't pose any threat to the leadership of Masanet Bisellach.