Winner - Rally di Sardegna 2009

Latest news
28 October 2013

TRATTO DA L'UNIONE SARDA - E' decollata ieri la nuova continuità territoriale dai tre aeroporti sardi verso quelli di Roma Fiumicino e Milano Linate. Non solo i residenti ma anche i turisti potranno viaggiare in aereo con i biglietti blindati.
20 August 2013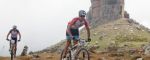 Arzana, 2013 August 20. The seventh edition of the Rally will be held from 8 to 14 June 2014, confirming its position as a classic event in early summer.
15 June 2013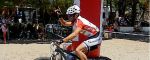 The thirty-three Bartolome Masanet BISELLACH won the sixth edition of the Rally of Sardinia Bike. After his second place last year, the Mallorcan centered on dominating the overall success from day one. In the first three stages he has been able to build the right edge.